Available 6 Days A Week
Welcome to
Little Heart Care Center
Dr. Pankaj Sugaonkar is an efficiently trained and qualified Senior Consultant Interventional Pediatric Cardiologist practicing in Pune since 2009. A leader in the Pediatric Cardiology field, his list of achievements includes the Pediatric Cardiology Fellowship of the National Board (Narayana Hrudayalaya, Kolkata) and performed advanced training in Pediatric Cardiology Department Kokilaben Dhirubhai Ambani Hospital, Mumbai. Dr. Pankaj Sugaonkar is a Senior Consultant International Pediatric Cardiologist based in Pune with more than 9 years of experience in Interventional Pediatric Cardiology, he is a leader in the Pediatric Cardiology field in Pune.
His areas of expertise include Fetal Echo, Cardiac CT, and Cardiac MRI amongst many others. His current attachments include Chief Pediatric Cardiologist at Aditya Birla Hospital, Sahyadri Hospital, N.M.Wadia, Jehangir Hospital and M.G.M Hospital (Aurangabad). Known for his use of the latest technology, he specializes in Device Closure, Balloon Angioplasty, and various Pediatric Cardiac Invasive Procedures. Dr. Pankaj also imparts teaching and training to the fellow young cardiologists and is renowned as National and International Faculty in Pediatric Cardiology Conference.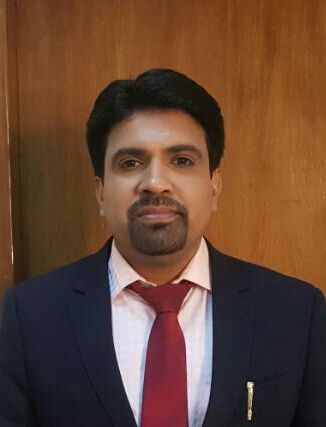 Services offered at Little Heart Care Center
Neonatal And Pediatric Echocardiography
Echocardiograms are used in Pediatric Echocardiography which creates a moving picture of the heart using sound waves in a non-invasive test. This test is done to evaluate and diagnose many heart conditions.
There are many forms in which Echocardiography is known such as cardiac ultrasound or ultrasonography, cardiac Doppler, echo or transthoracic echocardiography (TTE). To assess the structure and function of the heart.
Device Closure –
ASD

ASDs account for 7% of all congenital heart defects. The most common ADS is a secundum defect versus defects located in the septum primum, sinus venosus defects, or unroofed coronary sinus.
Transcatheter secundum ASD Closure is indicated in patients with hemodynamically significant ASD with suitable anatomic features (Level of Evidence: B).
Pediatric And Adult Transesophageal Echocardiography
TEE is the short form for Transesophageal echocardiography and it is also called as endoscopic cardiac. TEE evaluates the heart and blood vessels within the chest using a small endoscopic like cardiac ultrasound probe guided into the Transesophageal
Pediatric And adult Transesophageal Echocardiography are used to:
 To evaluate ASD Anatomy, Heart Defects like ASD, Post Infant, BSDs and prior to surgical intervention
Device Closure – VSD
VSDs account for =20% of all forms of CHD. The ventricular septum can be divided into 4 regions: Membranous, inlet, trabecular, and outlet. VSDs can be single in any of the mentioned regions or multiple ("Swiss Cheese") in the muscular part of the septum.
It is reasonable for infants who weigh >= 5 Kg, children, and adolescents with hemodynamically significant (left ventricular or left atrial volume overload or pulmonary-to-systemic blood flow ratio >=2:1) MVSD to undergo percutaneous VSD device closure (Level of Evidence: B)
Paediatric EchoCardiography
Available 6 Days A Week
What We Do for You
We are committed to giving world-class health care services with quality standards through continuous improvement of systems, technology, and processes and through the dedicated and committed professionals.
Consultation
To provide efficient and timely medical care to all patients with a HUMAN TOUCH and at AFFORDABLE Cost.
Echocardiogram
This test gives more information about the condition of your heart and can help you find out which treatment(s) may be best for you. 
Treatment
Our ability to deliver outstanding results for our patients starts with our team of smart, capable, and able to provide you the best treatment.
Your Own Heart Care Starts Here
To provide world class quality surgical and medical care services at an affordable cost to all sectors of the society.
Get In Touch
Schedule an Appointment